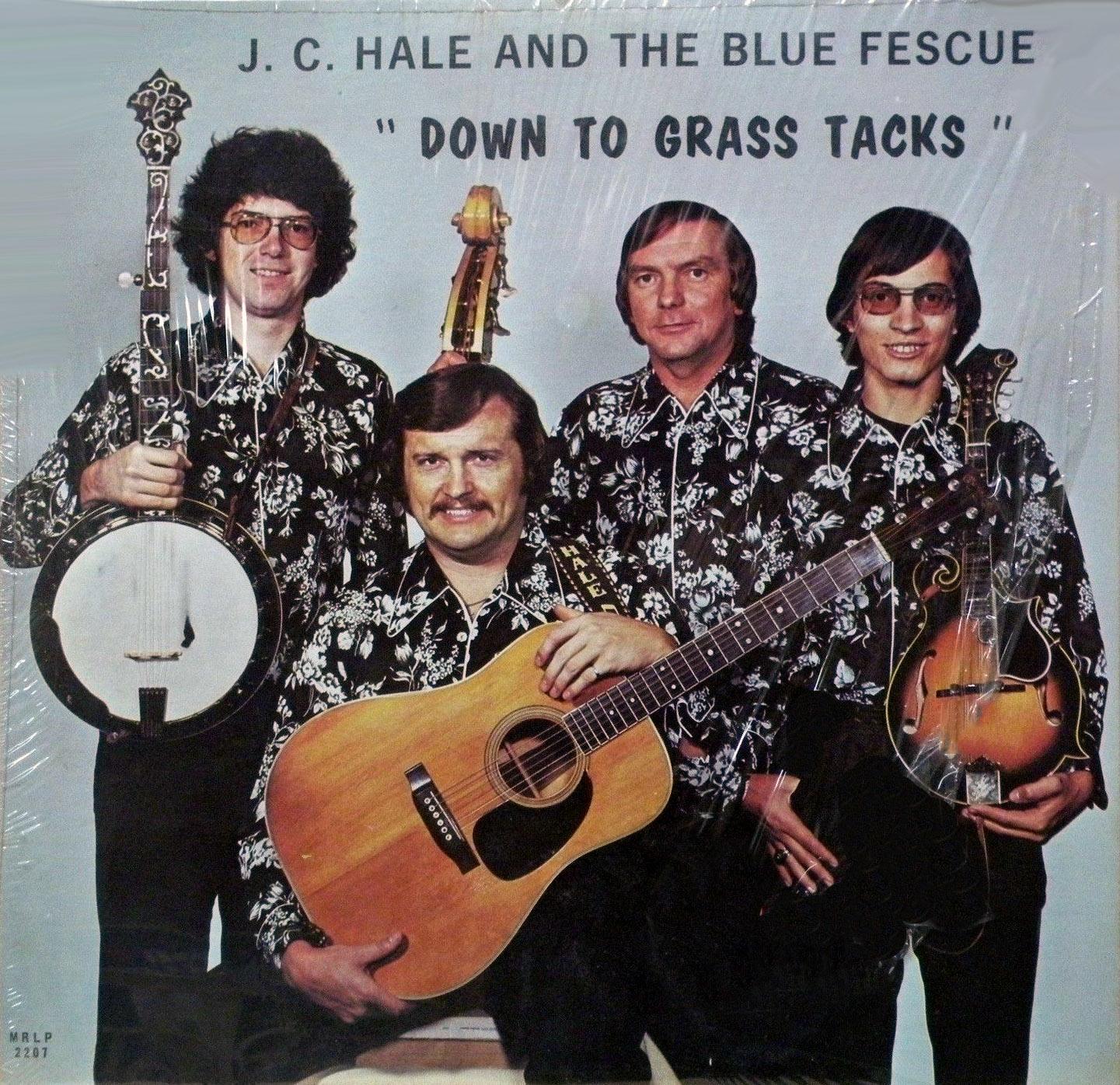 We can't be too hard on them; some of these small time bands (like the one pictured above) probably spent their last nickel to buy matching polyester shirts for their album cover.  Still, sometimes the fashion choices are so bad, it's simply unforgivable.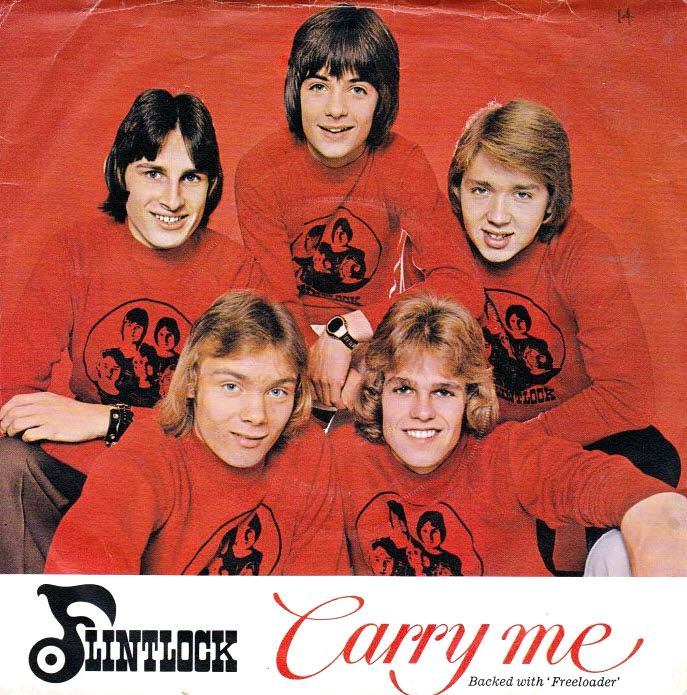 Really, Flintlock? A picture of yourselves on your new single sleeve?  Not cool.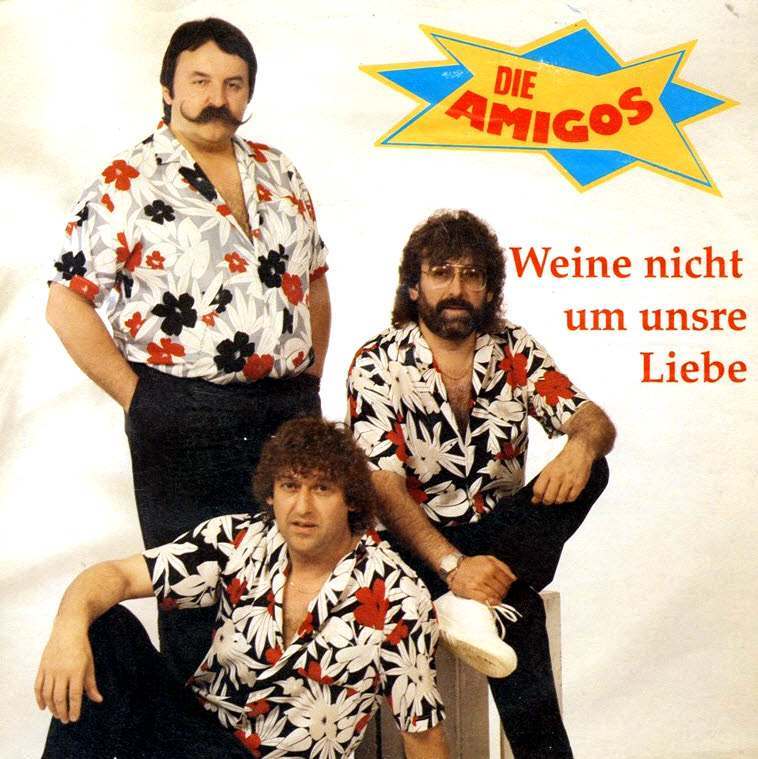 Where does one begin with this one?  I will say leaving the shirts unbuttoned is a nice touch- a nice treat for the ladies.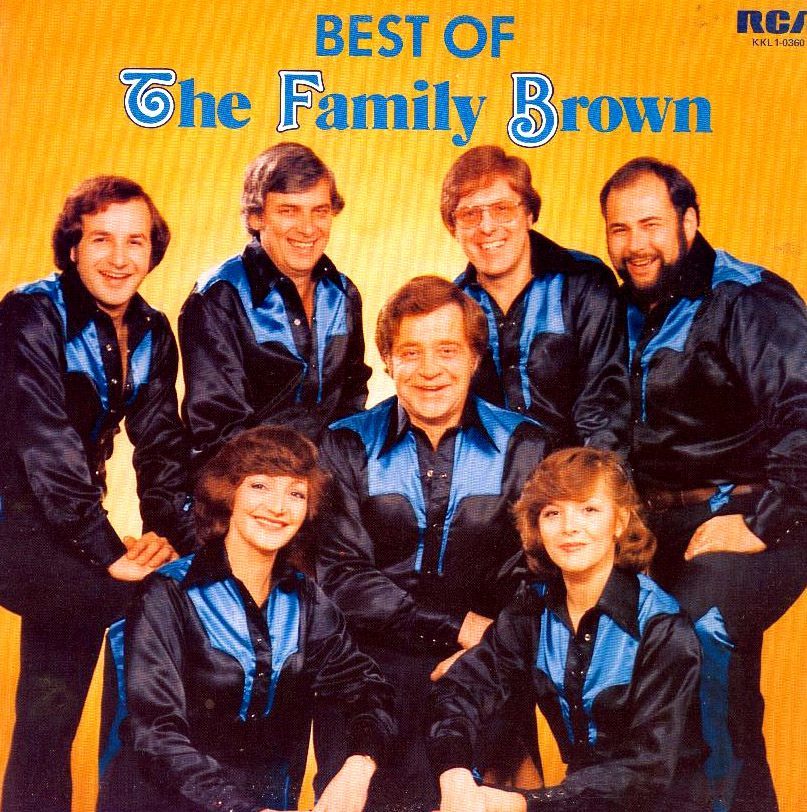 It's their greatest hits collection – you've got to dress for the occasion, and only matching polyester 2 tone shirts will do.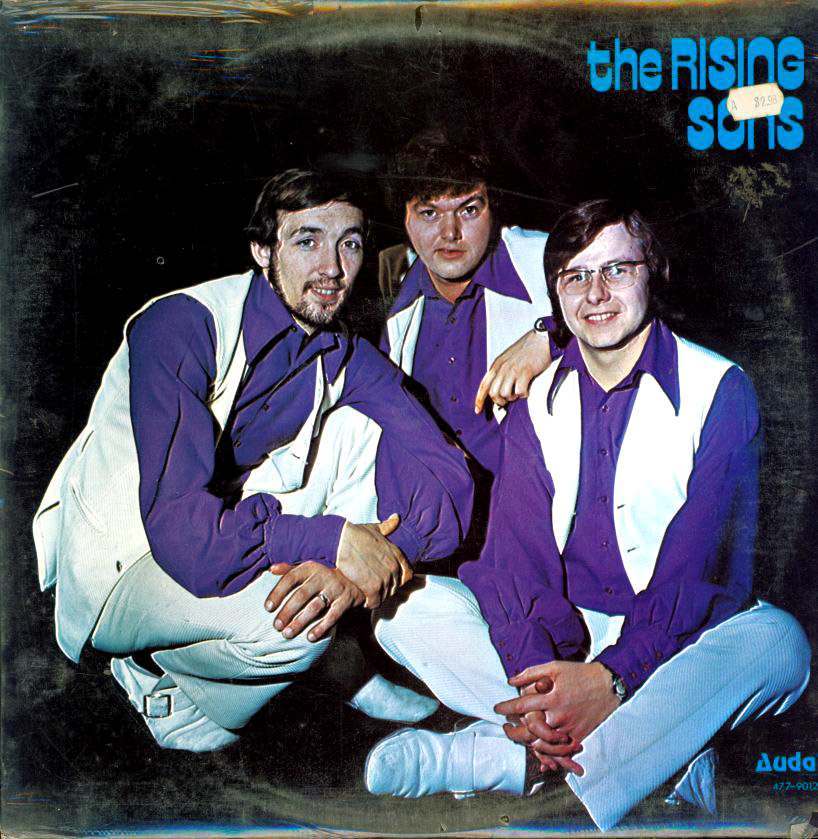 Looks like the Rising Sons chose a darkened storm drain to have their picture taken.  Were they on the run?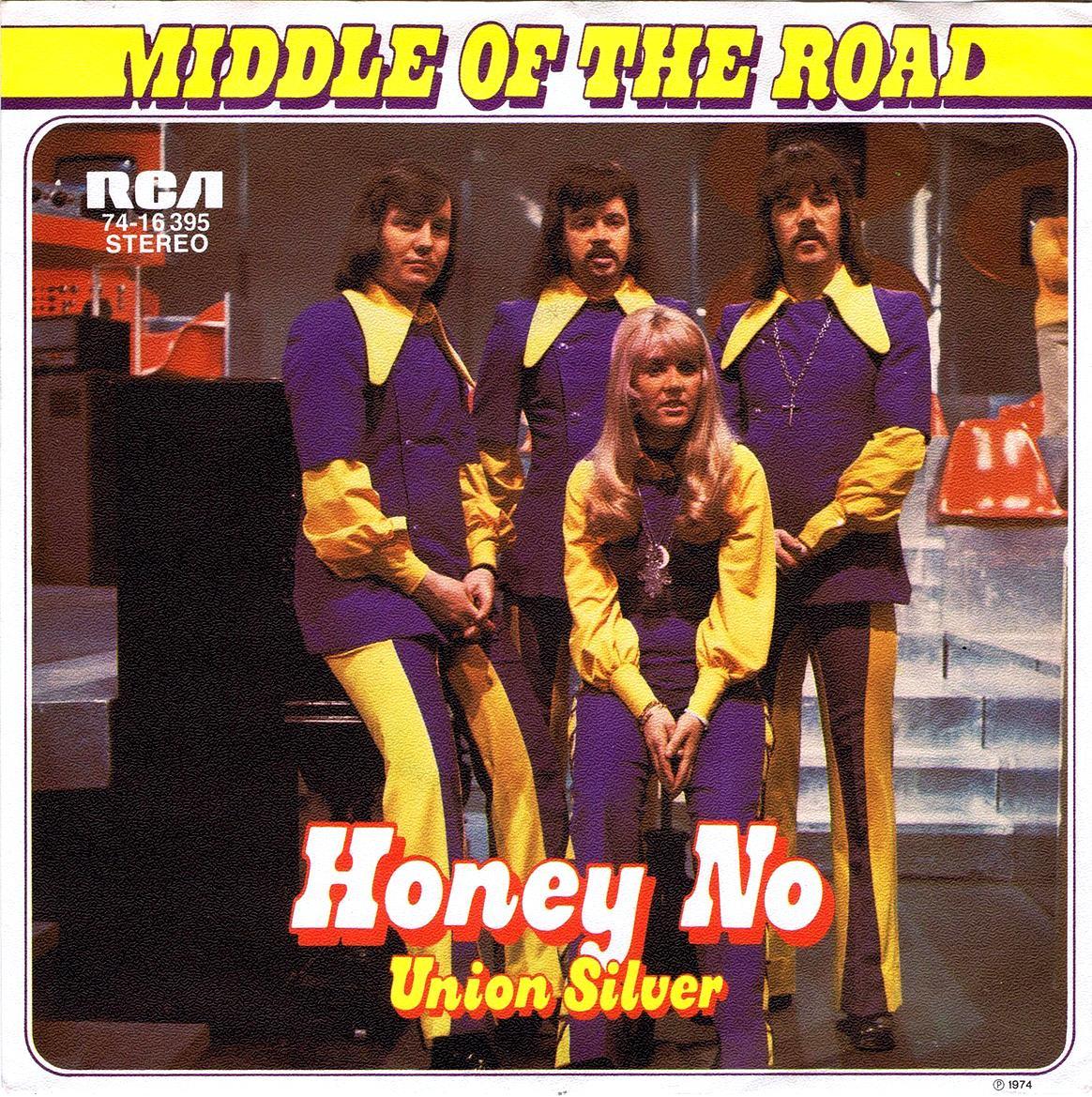 "Honey No" is an appropriate title for this album. Sweet Lord, those are enormous collars.  I also like how their suit jackets end at the elbow, revealing a nice puffy sleeve.  This sort of thing was standard attire for Scandinavian groups; but Middle of the Road is Scottish, and so are not excused.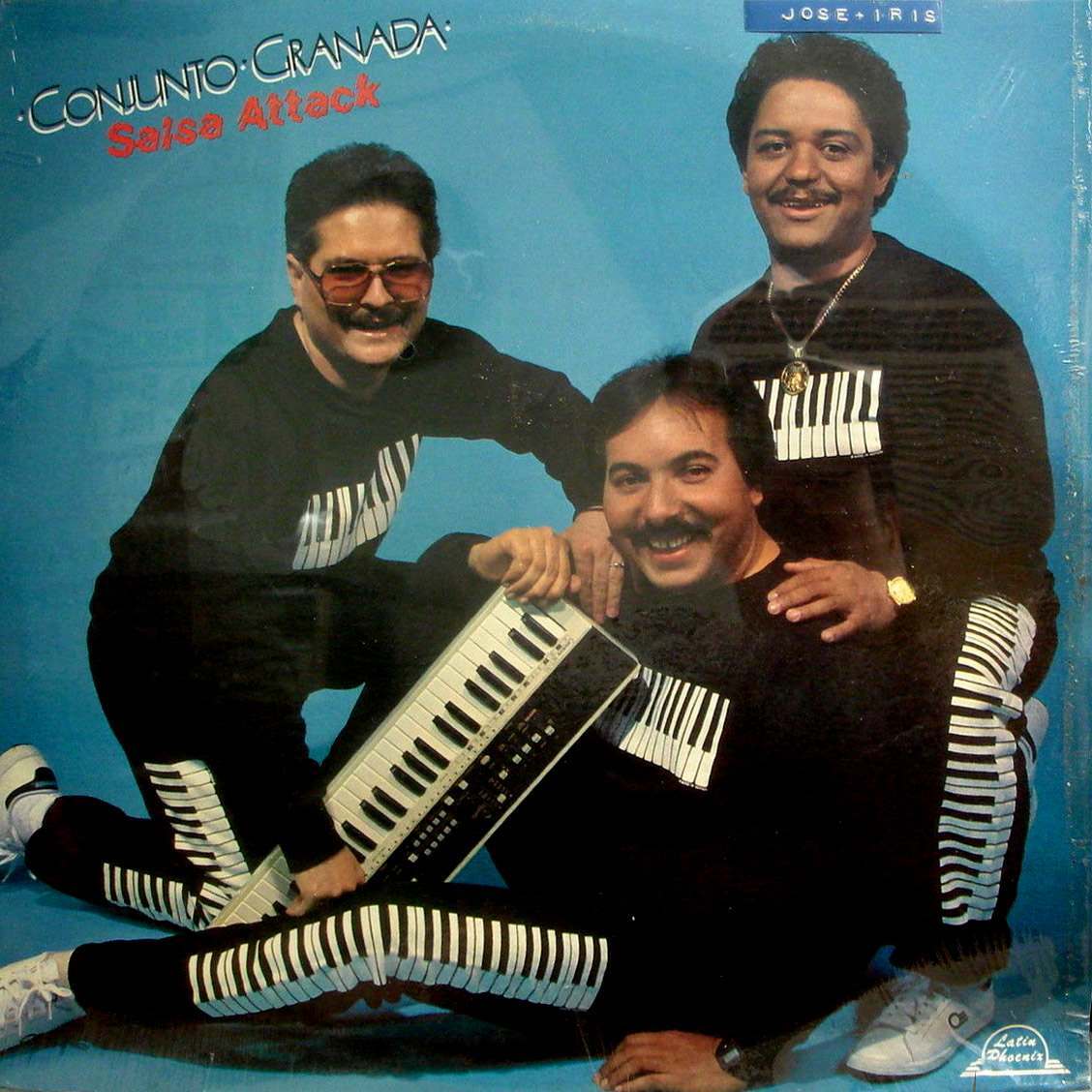 They seem so proud, I almost feel bad laughing at them.  (Key word being "almost")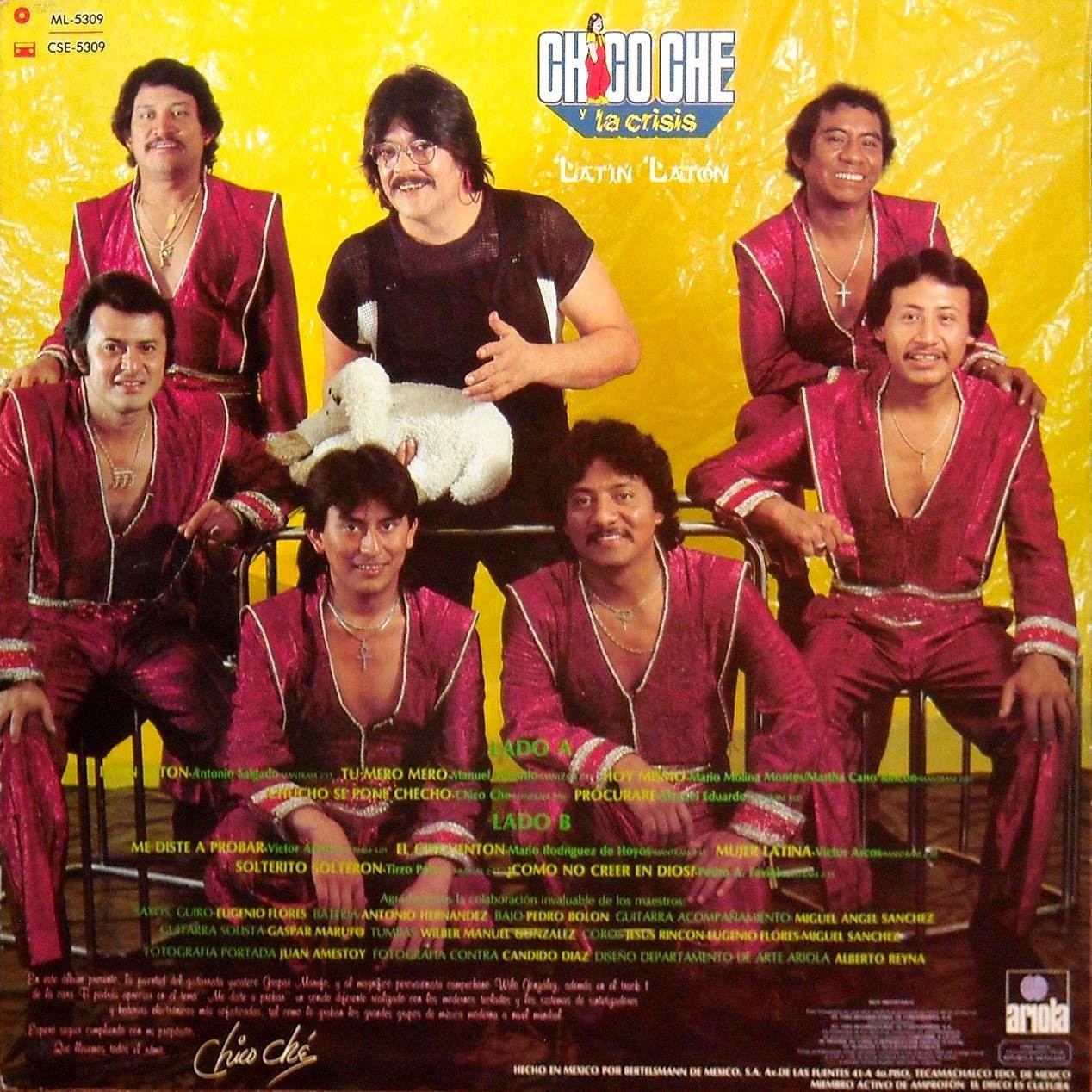 Chico Che y La Crisis
Yes, "Crisis" is a good word for Chico's backup band.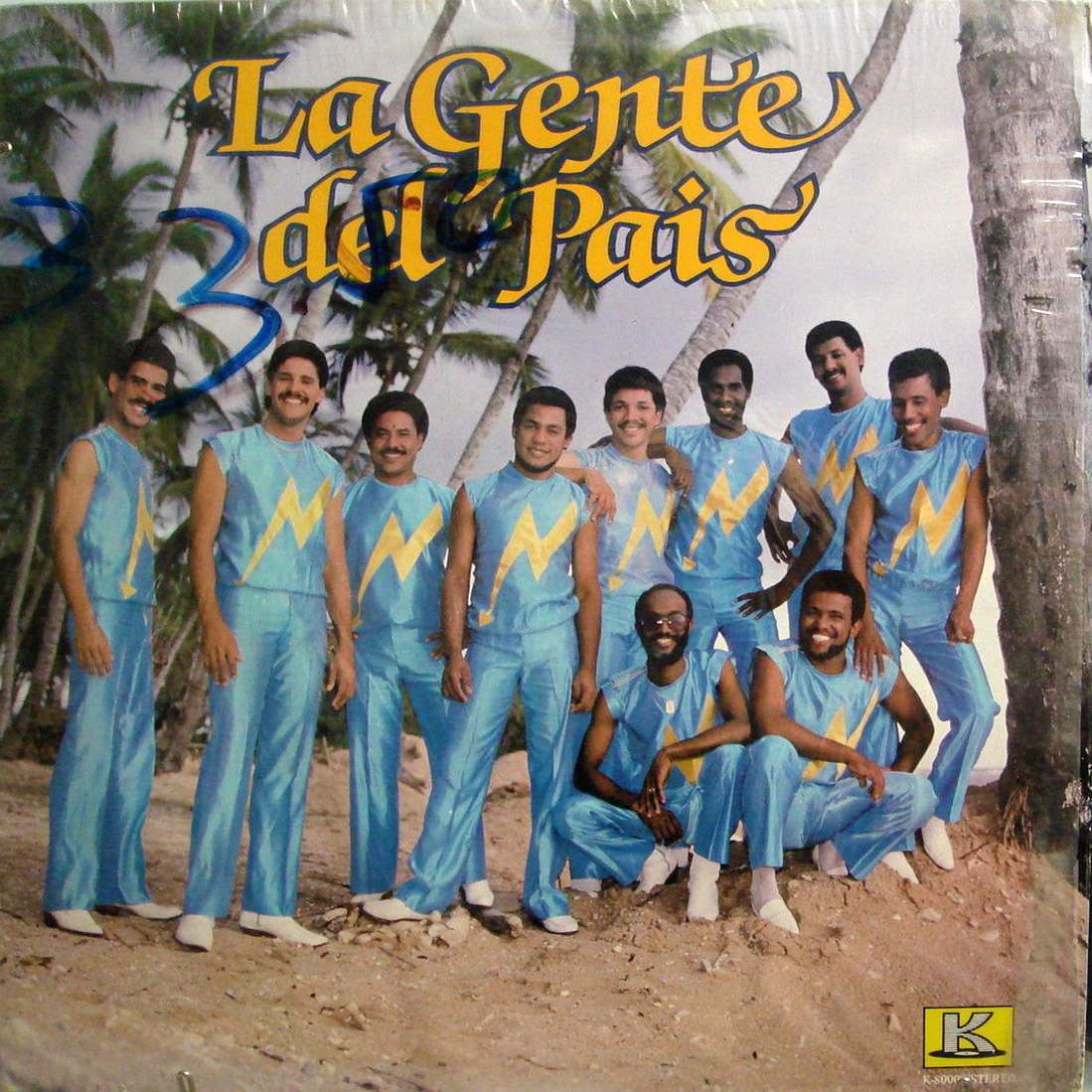 Unless you happen to be a superhero, you should not be wearing clothes like this.  Just a friendly tip.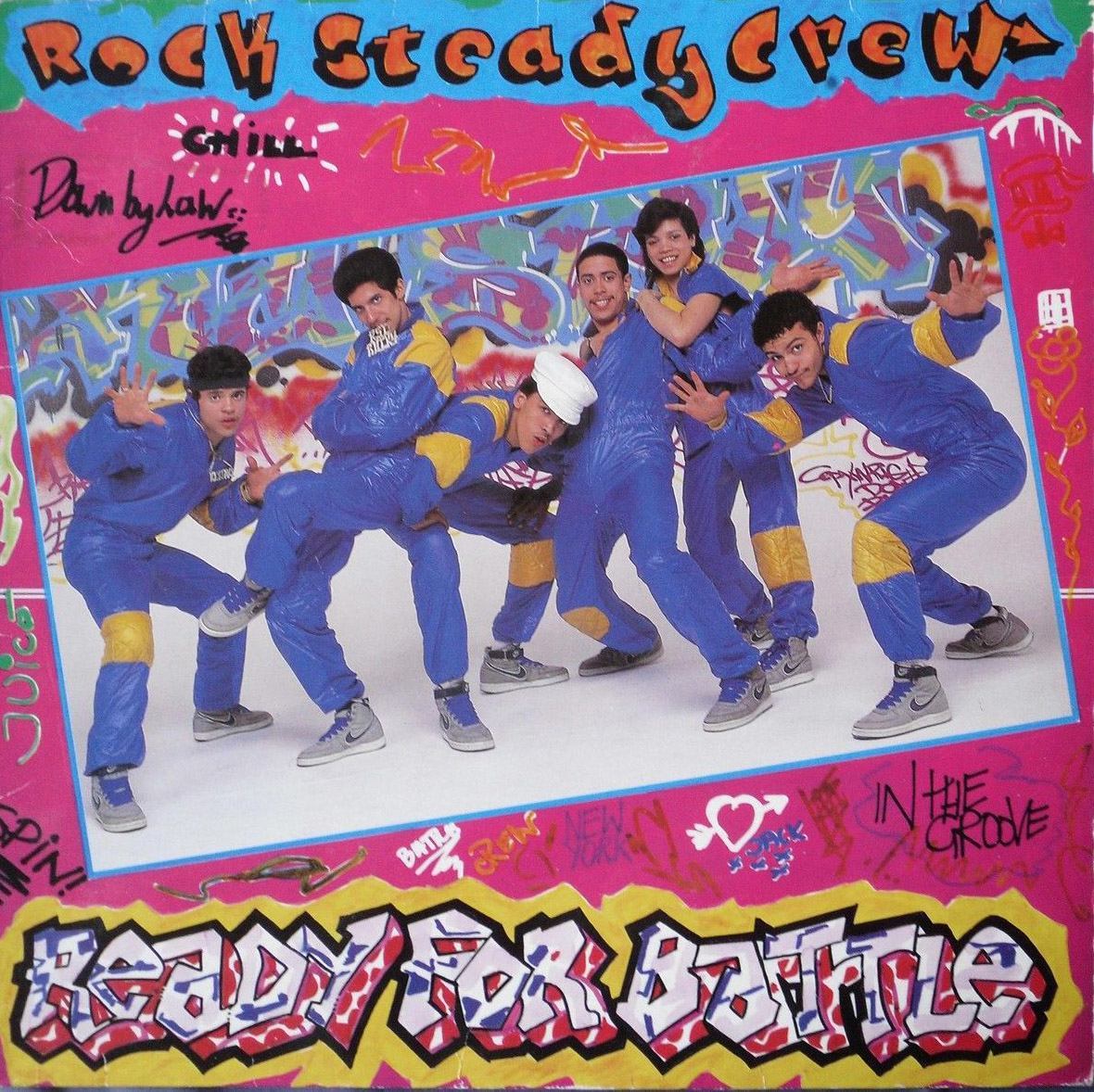 Don't even try to say anything about the Rock Steady Crew's attire, because they are Ready for Battle.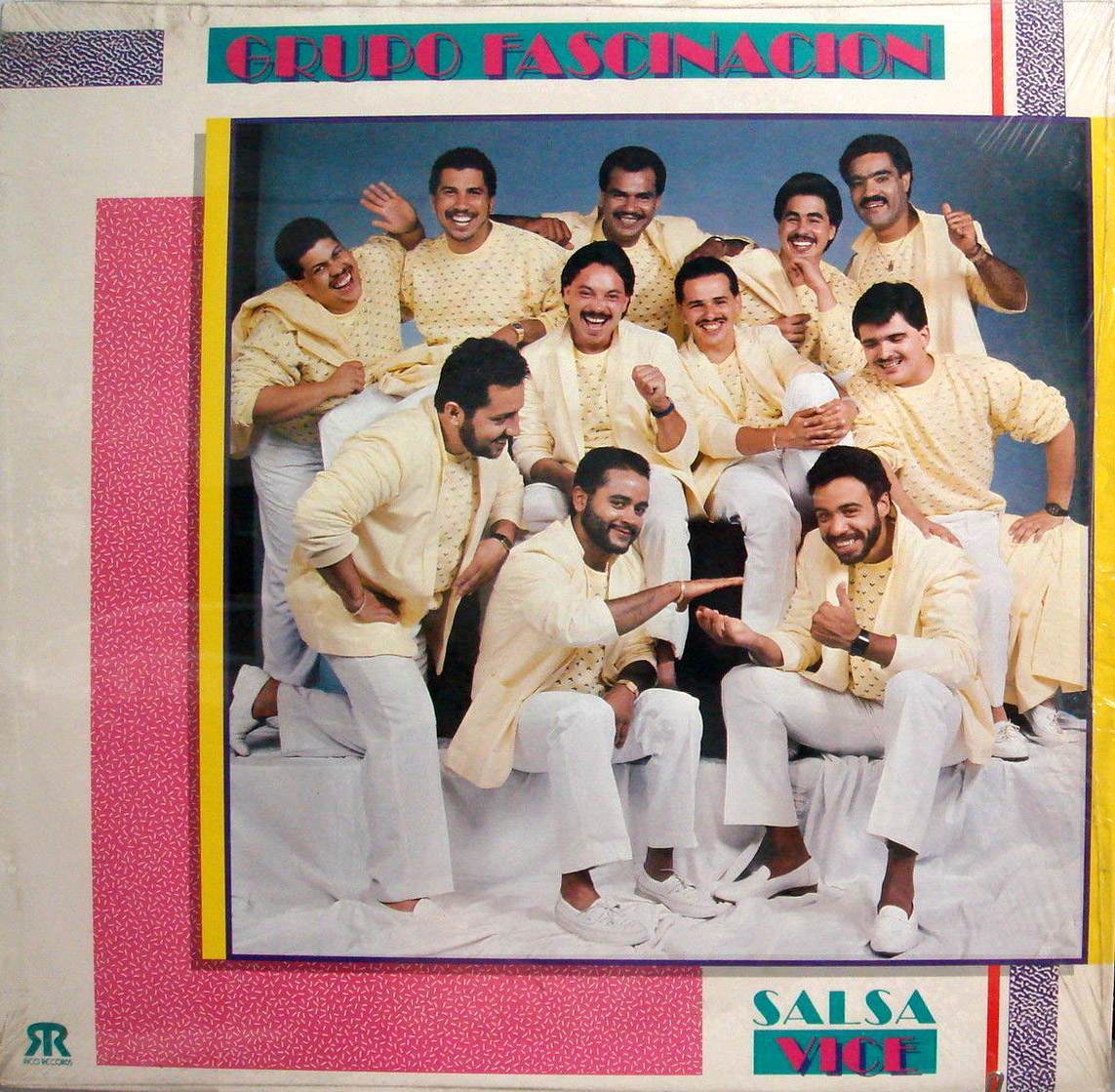 Mind, body and soul, the Grupo Fascinacion has embraced the Miami Vice look to its fullest potential.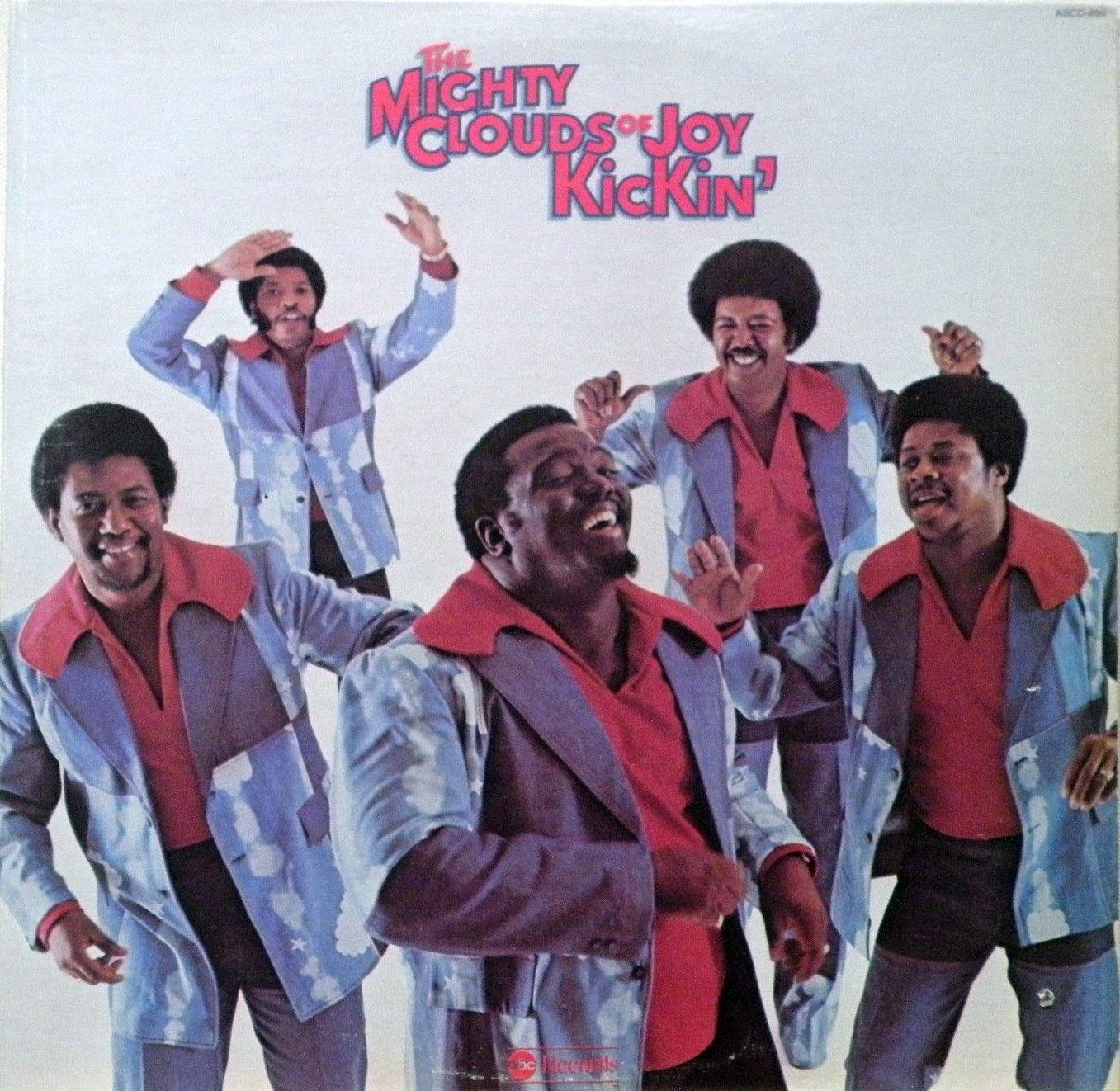 For a moment, I thought we had another contender for biggest collar; but I think Middle of the Road still holds the title.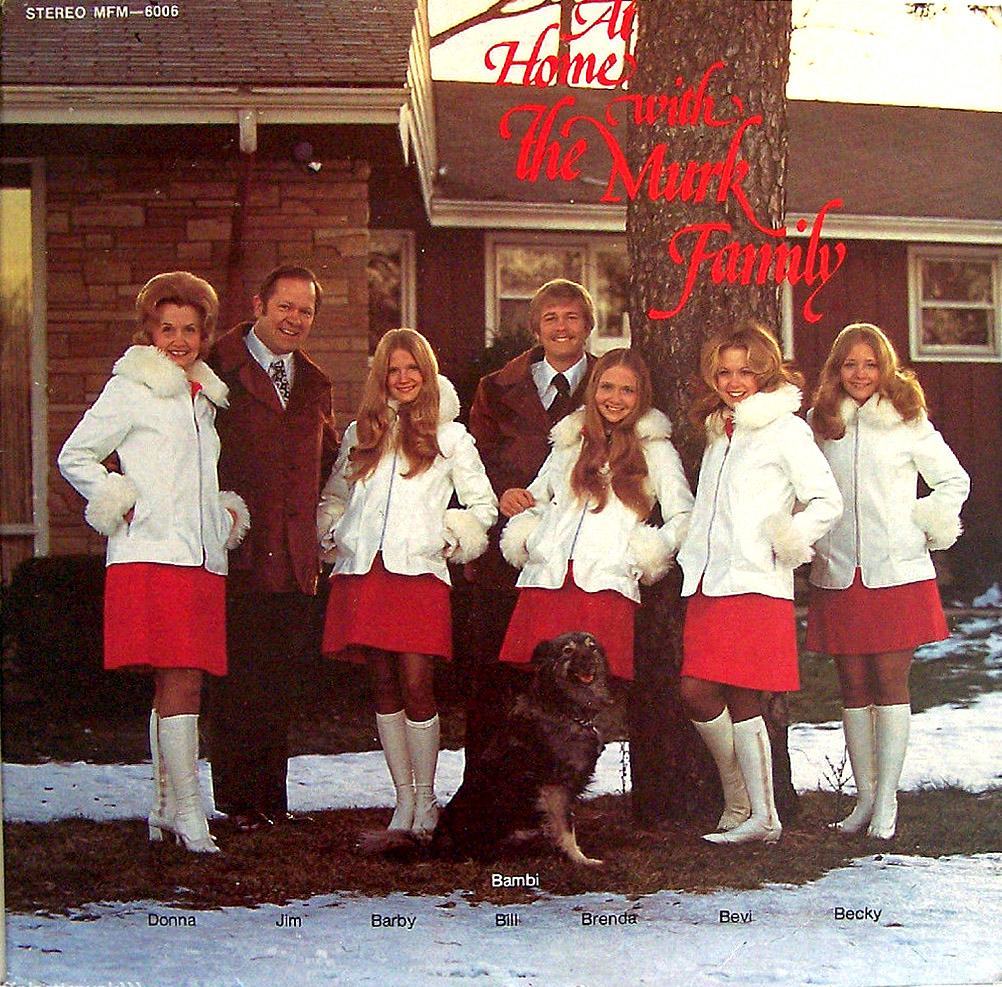 I was okay with the Murk family costume – after all, who can object to red skirts with white go-go boots?  But then I saw their names at the bottom: Barby, Bill, Brenda, Bevi, Becky, and dog Bambi.    I'm suddenly not okay with it.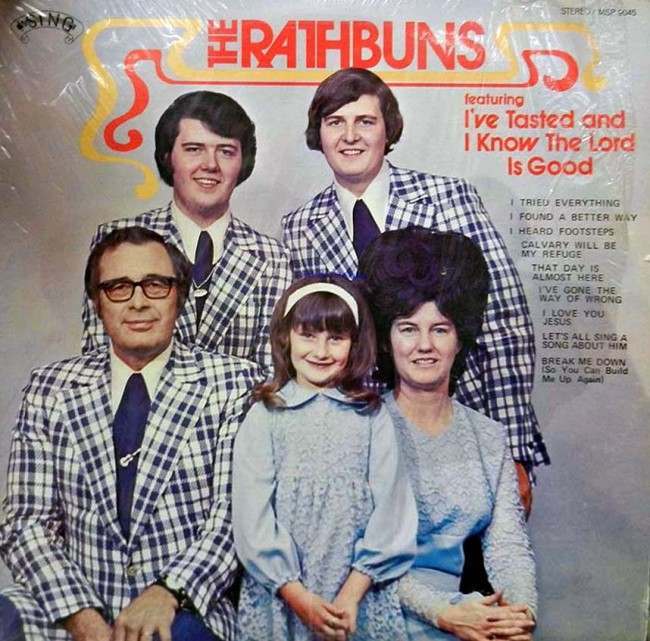 Perhaps the worst perpetrators of the tragically matched outfits cover (yes, even worse than the Swedes) are the gospel family album covers.  For more than you can probably handle, check out Polyester Prayers: Gospel Family Album Covers of the Seventies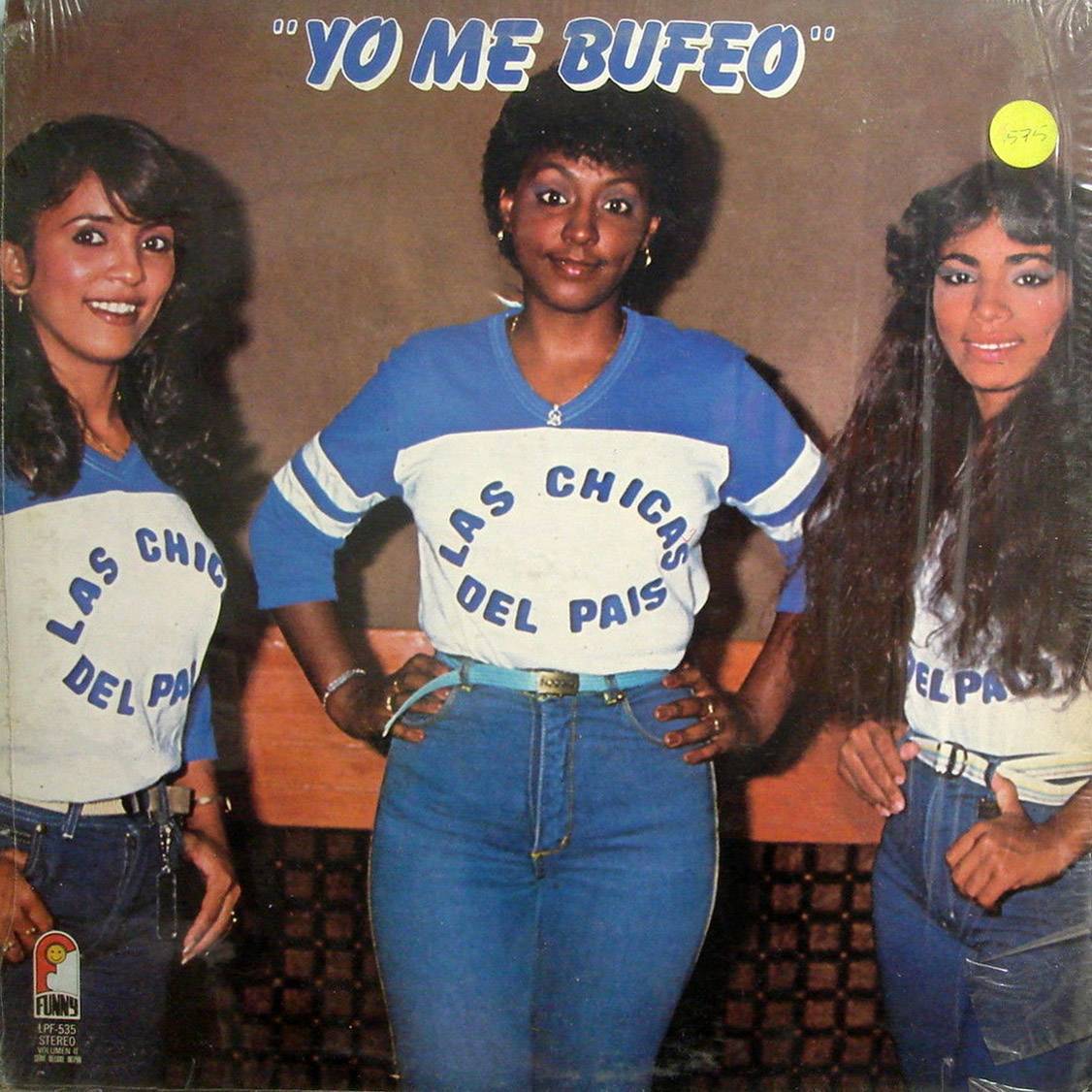 I was ready to say something snarky about their matching shirts, but the gal in the center looks like she'll have none of it.  So, I'll just quietly back away.